If you've ever browsed through home decor magazines, gone to high-end cookware stores, or even scrolled through Instagram, you're probably familiar with elaborately decorated dining tables full of flowers, ornamental place mats, and lavishly embellished dining plates. And, while beautiful, these table settings don't always look that easy to achieve yourself.
In reality, the tables you see on the pages of magazines, in stores, and on perfectly curated profiles do take a lot of work to craft. It's a true art form now known as tablescaping, and it's an activity that can be a lot of fun once you've mastered it.
Though you might not have a huge guest list for Thanksgiving this year, it can still be enjoyable to make your dining table look picture-perfect. If you're not sure where to start, the guide below breaks down a few ideas to help.
A Theme Dream
One of the things that makes tablescapes so beautiful and eye-catching is that they are typically created around a theme. And whether you want to go the traditional route or try something a little more out of the box, there are plenty of ways to achieve the look you want.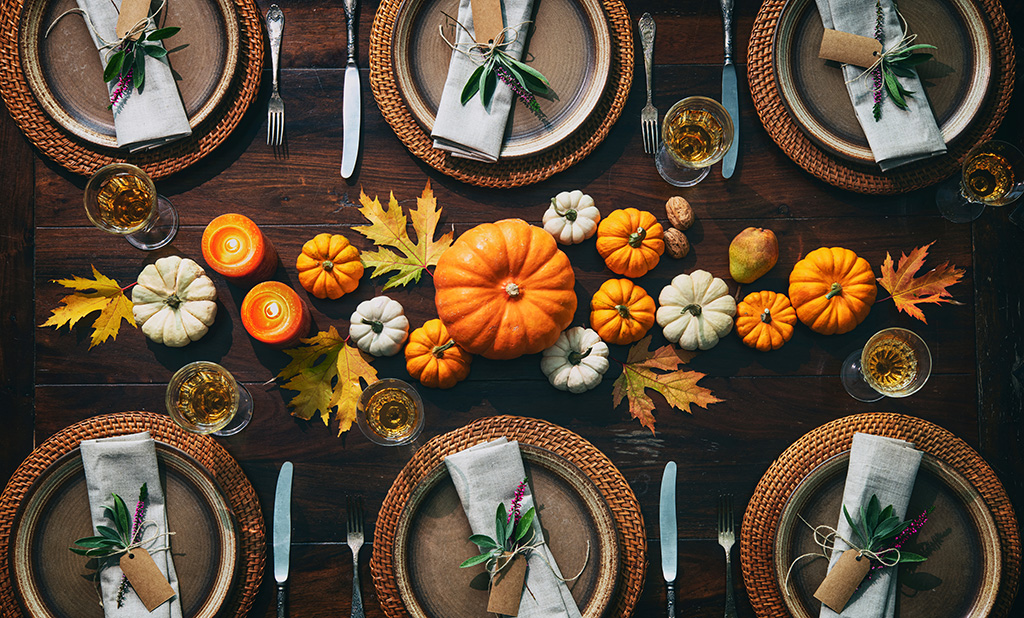 CLASSIC FALL FEAST
Bring traditional fall colors and decor together for a classic Thanksgiving tablescape. Start with a neutral base (such as a cream-colored table runner and crisp, white plates), and build out your color from there. Place brightly colored gourds throughout the center of the table until it feels full, along with natural elements like individual red, yellow, and orange leaves and small branches. And, for a personal touch, you could also place a miniature pumpkin on each plate with guests' names.

What you'll need: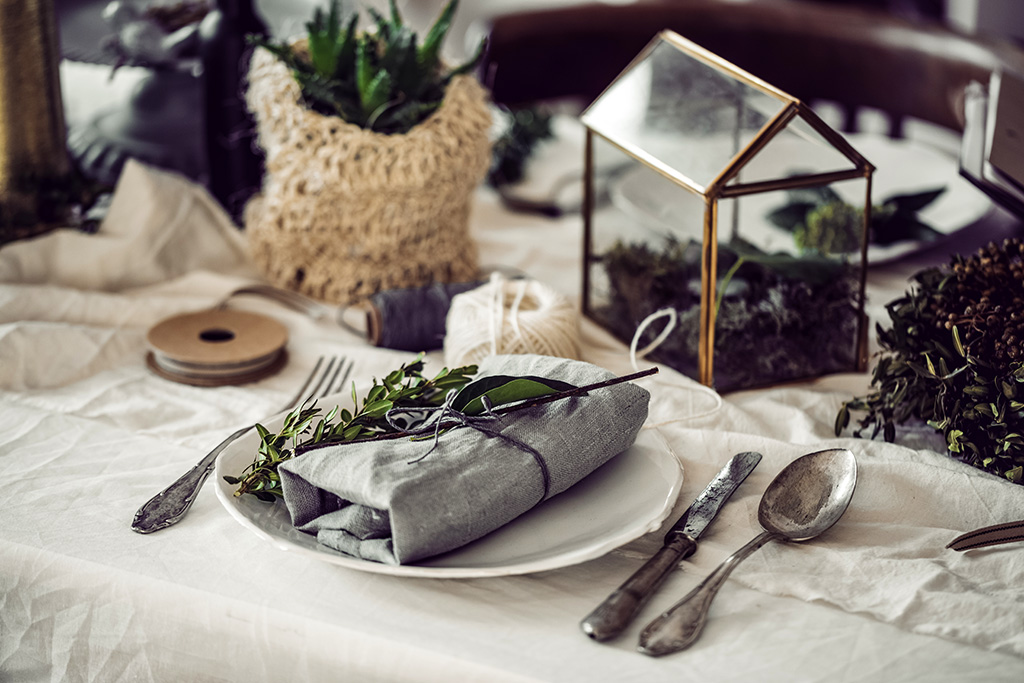 WHIMSICAL AND WOODSY
Part of the magic of this season is the beautiful transformation of nature, so why not make your table feel like it belongs in a cottage in the forest? Focus primarily on natural colors (e.g., browns, greens, and grays) and decorative elements that look plucked from the woods. Utilize moss and branches as a centerpiece, with white candles interspersed. (You can even place the candles on wooden holders for a rustic look.) Also, consider making use of fall ingredients by putting a sprig of fresh rosemary or sage on each plate or by placing bunches of cinnamon sticks throughout the table—which will also give off a wonderful scent.

What you'll need: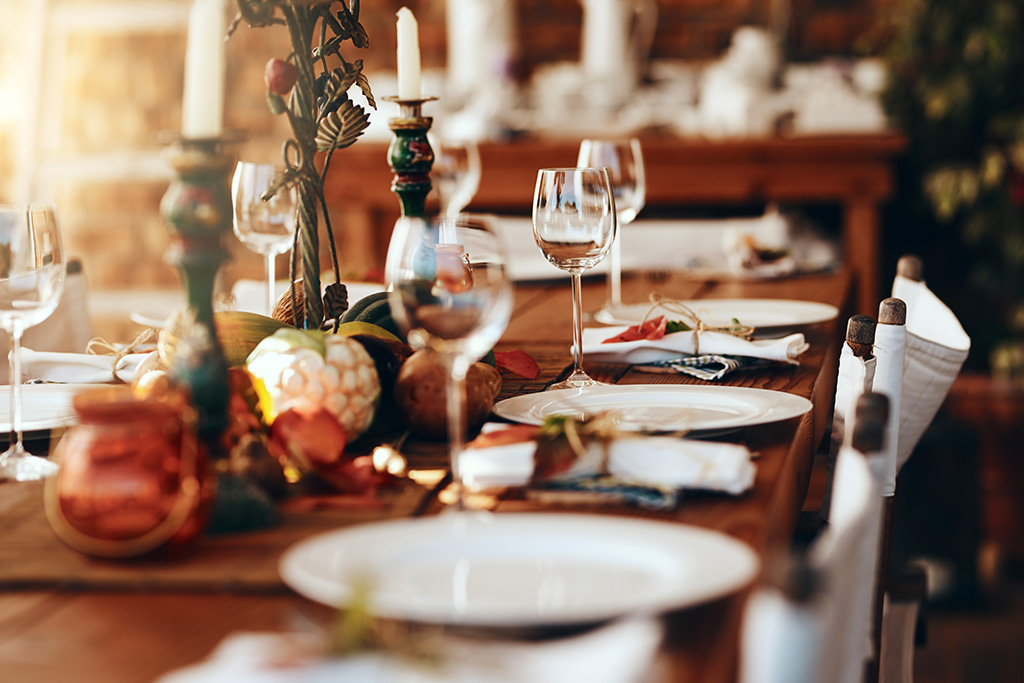 MODERN AND REFINED
If simple and pared down is more your style, you can still create a thoughtfully decorated table that doesn't feel chaotic or cluttered. Start with simple place settings, like crisp white or blue plates paired with silver or gold flatware, but have some fun with the table runner, napkins, or place mats—a shade of red will add a pop of color that still feels classic. Keep the centerpiece simple, such as a glass bowl of small gourds, pine cones, and acorns, or a traditional candelabra with plain white or gold candles. Just remember: for a simple and modern appearance, uniformity is key.

What you'll need: